Mojito Jazz Trio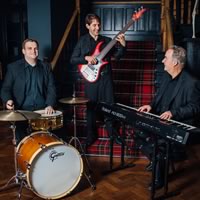 Mojito is a Plymouth-based jazz trio performing at weddings and events in the region.

Due to Steve and Bob both being abroad this month, Mojito have stepped in to entertain the club with their mix of classic standards and modern tunes with a 'Mojito' twist.

Mojito is Andy Lawton on keyboard, Marcus Darc on electric bass and Jazz Suite regular, Ed Raynham on drums.