Jade Gall
Flute and Alto Flute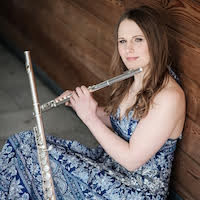 NEW TIME! Jazz Suite Now Starts At 8pm

Jade first played at the Jazzsuite 12 years ago, this time she is bringing along her flute and alto flute.

Jade regularly performs on the South West scene and across the country, performing as a guest artist or with her Quintet. She is also privileged to perform in various horn sections with many local bands and across the country, including London based touring companies, The Magic of Motown Show and the Soul Legends Show. She has also performed with the Swing Machine Jazz Orchestra with artists such as singer Clare Teal, pianist Jason Rebello and saxophonist and composer Duncan Lamont. She is also the tenor saxophone player for the new Stevie Wonder Tribute Show which kicks off in September 2017.

Jade is also a keen educator, she is a private tutor and is currently the flute tutor at Plymouth University.