Annika Skoogh
Vocalist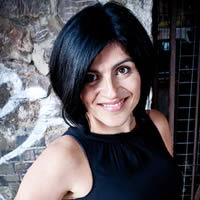 Annika Skoogh , born in South America and raised in Sweden, grew up singing in various church and school choirs from a young age. When she moved to England she started to perform with local jazz, gospel, soul and funk bands and has recently formed her own bands.

Annika is a self taught and an adventurous jazz singer exploring mainly standards but also pop tunes through alternate time signatures, re-harmonisations and a modern aesthetic and demonstrates a skilful ability to interpret songs with an effortless natural style. Her voice has been described as possessing a distinctive, dynamic sound with a warm and soulful timbre. With her love of languages, multilinguist Annika adds another dimension to her performances by sometimes singing jazz songs in different languages. Whilst Jazz is her primary focus, Annika is a versatile singer and also sings Soul and Funk in a popular covers band and recently also Salsa.

Annika's passion for music and performance has led to gigs at the Bristol Harbour Festival, St Ives Jazz Club, CICCIC Jazz Club, Plymouth Barbican International Jazz & Blues Festival, Teignmouth Jazz Festival, Bude Jazz Festival, Dartmouth Music Festival, Plymouth Jazz Club, Speakeasy Jazz Club and many more. Highlights to date are; singing alongside Buster Cooper and Art Baron (Art Baron has performed with Bruce Springsteen, Buddy Rich and Stevie Wonder) former members of the Duke Ellington Orchestra, singing with the legendary Kathy Stobart (who performed regularly with the late Art Pepper and Humphrey Lyttelton) and singing for MP Ben Bradshaw at his birthday party by special request.